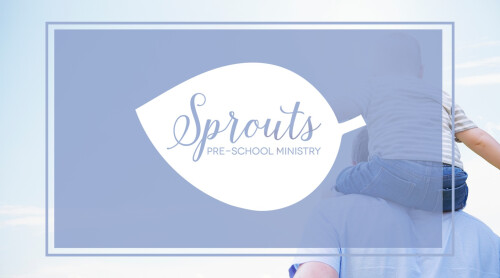 Building relationships with young children and families to connect them to Jesus is our passion. Our weekly connection points are places where children experience the Word of God through play, art, and music. It is our priority for your child to be safe, therefore all volunteers are background checked and screened before serving. For more information, contact Michelle Bennett, our Preschool Ministry Director.
Sunday School (Birth - Pre-K) Sundays 10:30 am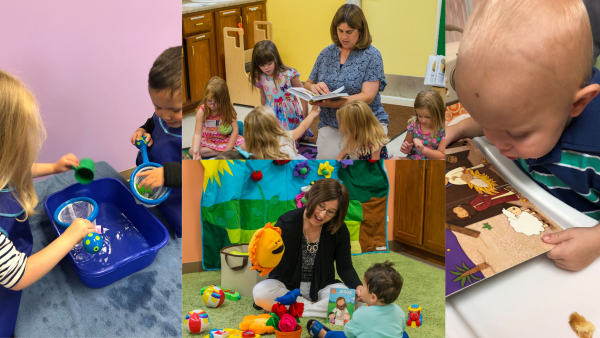 For our littles learners (Babies through age 2) we use Lifeway's Bible Studies for Life Curriculum.
For the 3 year olds to Pre-K we use Gospel Light's Sunday School Curriculum. We understand young children learn best through play. Each Bible lesson begins with several play options in which children choose what they want to play. Each activity introduces the Bible story/truth for the lesson. The Gospel Light curriculum guides children to a deeper understanding of Jesus and the Bible.
Awana (Birth - Pre-K) Wednesdays 6:30 pm
Puggles® is a foundational curriculum for young children ages 2-3 years old that communicates Biblical truth in a fun and age-appropriate way. The teaching for the Awana® Puggles program is built around four Big Truths found in Scripture.
God Made Everything
God is Great
God Loves Us
We Give God Thanks

Cubbies® celebrates the spiritual potential of preschoolers (3- to 5-year olds) by helping them develop respect for God, His Son and His Word.
Awana will return September 8, 2021. Please complete this registration form for the 2021-22 Awana year. We look forward to seeing all the Puggles and Cubbies back in September.
Mom's Morning Out (2 years - Pre-K) Thursdays 9 am - noon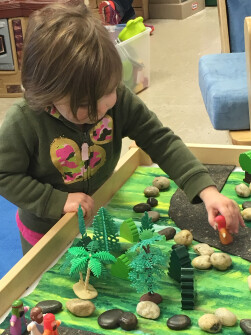 Pre-registration is REQUIRED.
We welcome you to complete a registration form if you would like to participate in Mom's Morning Out. Contact our Preschool Director, Michelle, with any questions.