Rooted Kid's Ministry exists to partner with families to mold kids that are rooted and confident in Christ, willing to serve others, and ready to share the Gospel.

Sunday Small Groups

Kindergarten - 4th Grade, Sundays 10:30 am
Our younger Rooted groups are currently using Group Publishing's Simply Loved Curriculum. Each quarter we explore the Old and New Testaments. Journey chronologically through the Bible, and discover friendship with Jesus throughout God's story. Simply Loved features fun worship songs, crafts, games and important Bible lessons through lots of hands on learning.
5th Grade, Sundays at 10:30 am
Our oldest Rooted Kid's are using Group Publishing's Be Bold Curriculum. Be Bold includes real questions asked by pre-teens like themselves including questions about God, themselves, our culture and where they fit in the world. These questions are answered with Bible exploration and core Bible truths!
Ready to try out a Rooted Kid's Small group? You can pre-register here to make the first time check-in process smooth and fast!
AWANA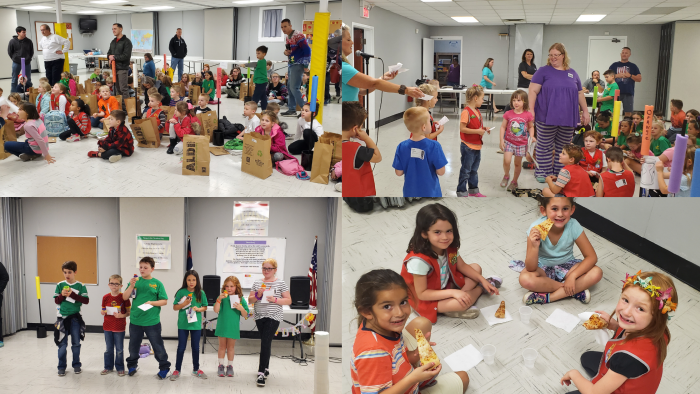 Kindergarten - 5th Grade, Wednesday Evenings (Returning Fall 2021)
As children enter into the pivotal elementary years, Awana ensures that kids are not only knowledgeable of God's Word but are able to apply His truth to their lives and face anything as disciples of Christ. Awana will return the Fall of 2021. Please complete this pre-registration form to stay updated on Awana announcements. We look forward to seeing all the Sparks and T&T kids back in the fall.
Upcoming Events
June 25-27, CentriKid Camp hosted at Campbellsville University
June 29, 6:30 - 8:00 pm, Swim Night (off site)
July 13, 6:30 - 8:00 pm, Swim Night (off site)
July 19-22 6:00 - 8:30 pm, nightly Vacation Bible School. More information here.
July 23 VBS Family Night *More information coming soon.
August 4, Awana Kick-off and registration *More information coming soon.
August 18, Awana Returns
Rooted Kid's Ministry requires a Student Release Form for events outside of Sunday Morning. You can complete one in person or online here.