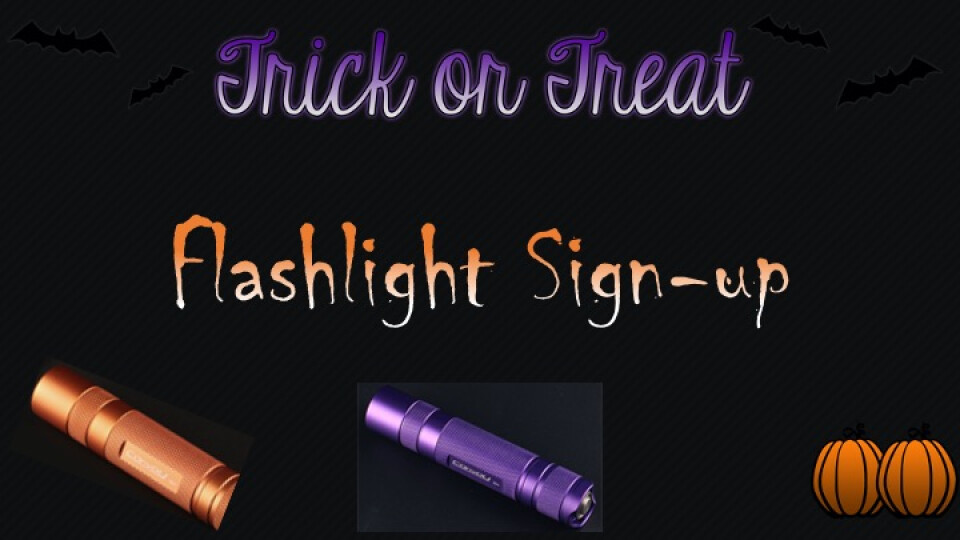 Wednesday, October 13, 2021 - Wednesday, October 20, 2021

This year, we are asking our church family to help us spread the word about Northside Baptist Church. We have purchased flashlights, with our church name on them, as well as an information card. We are asking that each family distribute these during Trick or Treat. We would like for you to give these out in addition to any candy you may be giving out to children that come to your house.

We will be packaging these items later this month and would like to give you the amount that you need. Please register for the items and tell us how many flashlights you would like. We will package them along with our church's information and they will be available for pickup during our office hours starting on Monday, Oct. 25 and running through Friday, Oct. 29.

Please complete this registration form.

.