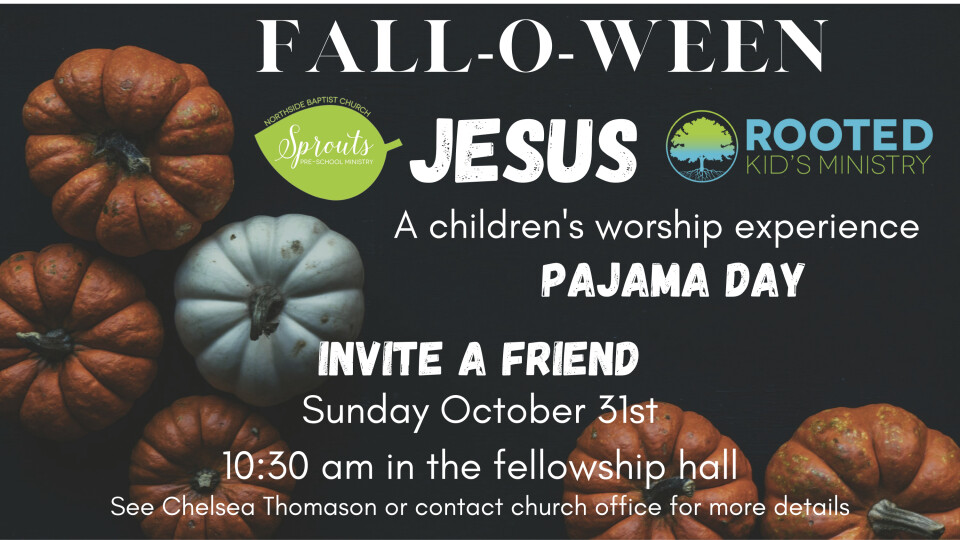 Sunday, October 31, 2021, 10:30 AM - 11:30 AM
A children's worship experience, pajama day, and treats for the kids. Each guest in attendance will be entered into a drawing to win a Sky's The Limit gift card. Also, members who bring a guest will also be put into the drawing.
You can preregister for this event by clicking here.
This event will be held in the Fellowship Hall. For more information or questions, please see Chelsea Thomason or contact the church office.