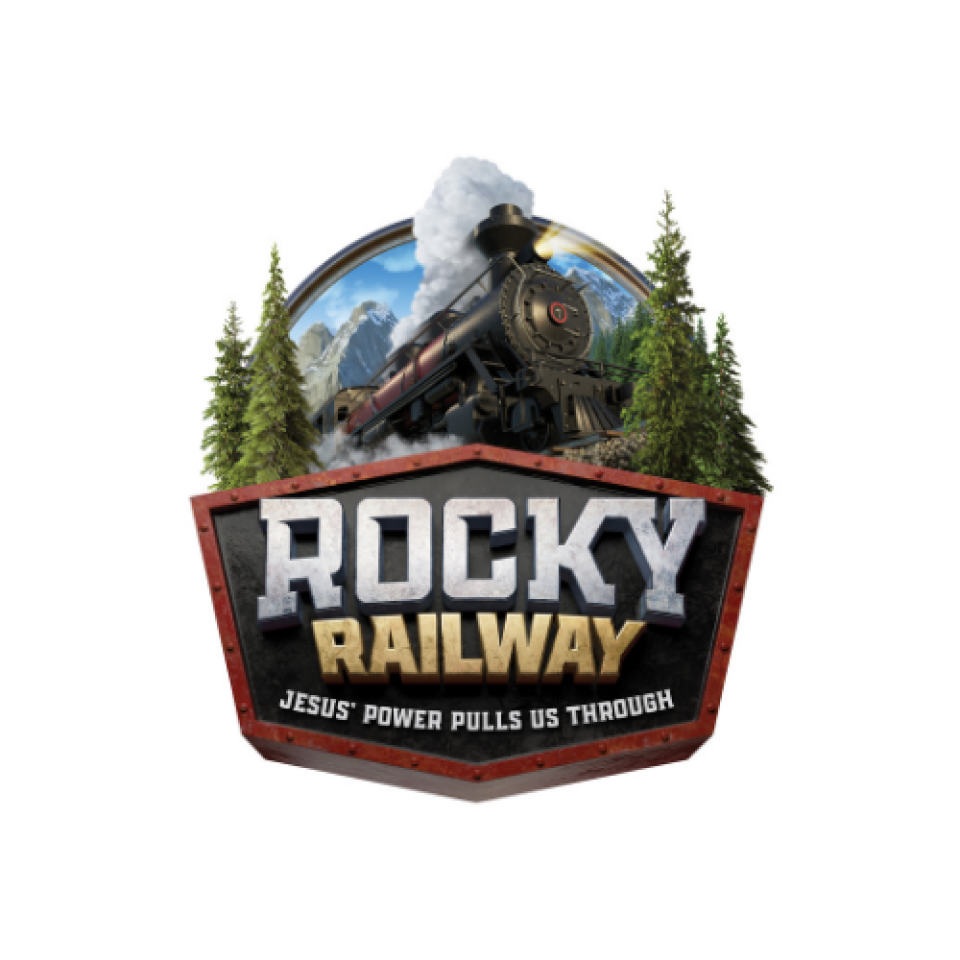 Daily, from 07/19/2021 to 07/22/2021, 6:00 PM - 8:30 PM
JESUS' POWER PULLS US THROUGH
Climb aboard for mountains of fun at Rocky Railway! On this faith-filled adventure, kids discover that trusting Jesus pulls them through life's ups and downs. Each day at Rocky Railway vacation Bible school, kids track through field-tested rotations that reinforce relevant Bible Points and immerse kids in new adventures.
In 2021 we are excited to share we will have an at home option and an in person option! Our at home option allows you to get all the fun activities, bible lessons and music from your own living room. In person will be each evening, 6pm to 8:30pm. Space is limited this year so reserve your spot today!
Climb Aboard!!
Registration for Vacation Bible School will open June 6th, 2021.
You can sign up to serve at our 2021 VBS here.