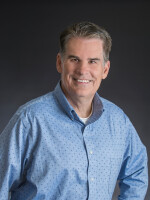 Kevin Roberts
Senior Pastor
E-Mail:


Kevin was born in St. Louis, Missouri and grew up in that area.
Kevin earned his Bachelor of Science degree in Business Administration from Southeast Missouri State. He also holds a Master of Divinity and a Master of Religious Education as well as an earned Doctorate Degree from Southern Baptist seminaries in Fort Worth, Texas and Louisville, Kentucky. Kevin was ordained into the Gospel ministry in 1982.
Kevin has been the Sr. Pastor at Northside since 2012. Prior to coming to Northside, he has served churches in western Kentucky, Illinois, Missouri, and South Carolina.
Kevin married his wife, Monique, in 1997. Then in 2002, they adopted their daughter, Mikayla.
Kevin enjoys working out at the gym, watching sports on TV, and most of all hanging out with family and friends.
Kevin's passion is knowing God and sharing His love with our church and the community.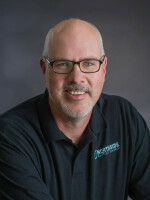 John "Tree" Akers
Student Pastor
E-Mail:


"Tree" has been the Student Pastor at Northside since 2006. Prior to coming to Northside, he served in churches in both South Carolina and Kentucky.
"Tree" is a graduate of Campbellsville University with a Bachelor of Science degree. He also received a Master of Arts in Christian Education from The Southern Baptist Theological Seminary. "Tree" was ordained into the Gospel ministry in 1998.
"Tree" has been married to his wife, Rebekah since 2001.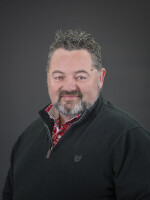 Paul Self
Worship Pastor
E-Mail:


Paul came to Northside in August of 2020. Prior to coming to Northside, he served as the Associate Pastor of Youth & Music in Monroe, NC.
Paul graduated from Pensacola Christian College with a Bachelor's Degree in Bible and a Minor in Music. After graduating, he had the opportunity to teach in several Christian Schools and serve on church staff in Georgia and North Carolina. Paul was ordained into the Gospel ministry in 2018.
Paul met his wife, Joanna, in Georgia and they were married in June of 1997. They have two adult daughters, Alyssa and Amber.
Paul's desire is to see the people of Northside worship the Lord wholeheartedly because He is the only one worthy of our worship.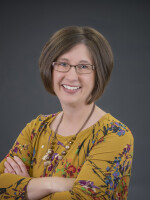 Michelle Bennett
Preschool Ministry Director
E-Mail: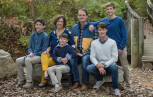 Michelle began serving at Northside as the Preschool Ministry Director in May of 2012.
Michelle graduated from Campbellsville University with a Bachelor of Science Degree in Education and is certified to teach grades K-8th. In 2004, she received a Master of Arts in Education with an endorsement in teaching Gifted and Talented from Western Kentucky University. She has taught in both the private and public sector of education in Marion, LaRue, and Hardin County. Since 2008, Michelle has also served as an adjunct instructor for Campbellsville University in the Interdisciplinary Early Childhood Education Department.
Michelle has been married to her husband, Fabian, since 1999. They have four sons Samuel, Isaiah, Noah, and Josiah.
Michelle has a passion for investing in the lives of little ones for eternal purposes and prayerfully anticipates all God will do in and through the lives of children and their families.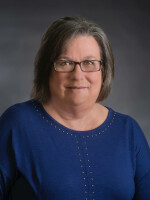 Donna Coogle
Executive Administrative Assistant
E-Mail:


Donna has been a member of Northside since 1989. She became the Executive Administrative Assistant in 2001. Prior to coming to Northside, Donna worked for the Hardin County School District for 17 years.
Donna graduated from ECTC and has also taken classes at Boyce College and Southern Seminary.
Donna has been married to Jimmy since 1978. They have two sons, Michael and Matt. They also have three granddaughters.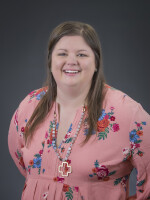 Heather Foster
Operations Coordinator
E-Mail:


Heather has attended Northside since 2012. She became the Operations Coordinator in April of 2020. Prior to coming to Northside, Heather worked in the Banking Industry for 20 years.
Heather received her Bachelor of Science Degree in Business Management from the University of Louisville in 2011. She also received her Master's Degree in Human Resources in 2013 from Indiana Wesleyan University.
Heather married her husband, James, in 2018. She has three daughters, Abigail, Madison, and Gabriella.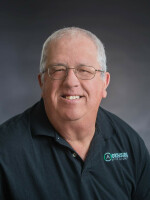 Gary Minter
Facilities Manager
E-Mail:


Gary has been on staff at Northside since August of 2005. Prior to coming to Northside, Gary served for five years on the Vine Grove City Council. He served five years on the Hardin County School Board. He also has served as the Mayor of Vine Grove. Not only does Gary serve here at Northside, but he also is currently a bus driver for Hardin County Schools.
Gary and his parents used to own their very own full service gas station.
Gary and his wife Debbie have been married since 1975. They have 2 children, Corey and Kari, and 5 grandchildren.